• 46.5″ diameter x 17″ high finished exterior,
• Center mounted nozzle, 21- jet inner ring, and 21- jet outer ring
• 560-620 GPH submersible pond pump
• White LED submersible lights
• Choreographed control programs for listed music (over 500 songs available)
• 50 songs (classical or real oldies)
• App program (downloaded from App store or emailed, please specific Apple, Andriod, or Win)
• One year warranty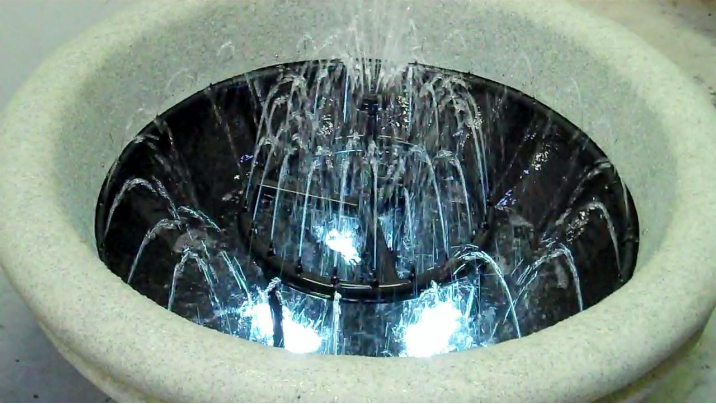 The premium songs can be purchased from iTunes store, Amazon.com, or other music sites. Just add water to the system, plug the unit in, and begin using the App. The App will control the fountains flow to the music.
The music is played through the tablet speakers. Adding a Bluetooth speaker with enhance the musical experience.